Company People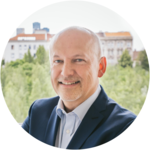 Zdeněk, the CEO of Pharmonia Inc., founded the company in 2003 (in euphoria after successfuly finished marathon race). Since the beginning he put the company in motion and provided services to clients by himself. Afterwads, he started rerecruing people and slowly started handing them responsibilities for particular areas. Today he coordinates and motivates others to achieve all-around well-being. He always likes meeting new clients and is regularly looking for new ways to help the company grow. Including hiring the new employees to drive the company forward.
Zdeněk gained a lot of experience as a doctor, manager of American-based pharmaceutical companies in Czech Republic. He graduated at IMD in Lausanne, Switzerland gaining MBA degree and went on to work as a global manager of German-based companies in Germany. His last corporate position was Director of Global Marketing for Neurology, Psychiatry and Rheumatology at Boehringer Ingelheim at the company's headquarters near Frankfurt.
He believes that in the field of helping people to get to know their talents and to find the right fulfilling job and alongside help companies find the right employees, there is still a lot of room for improvement and innovation. He's trying to make Pharmonia better and better here. He is very fond of running, swimming, going to the theater and to exhibitions, and playing cards with friends. His favourite color is red and his motto is: "It's not a shame to fall, but to lie down for a long time. "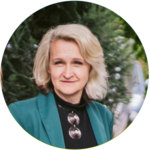 Magdalena (never Magda!) is our teamleader. She ensures smooth running of our team in a way that the right people are always in the right places feeling happy, being well trained and always have tasks to work on. On top of that she takes care about our long-term clients. She likes her job because she can comunicate with people and has the opportunity to help them work on their career paths.
We love the way Magdalena is always up to date and willing to meet our requirements, give advice, she is very fun person to be with. More than 20 years in pharmaceutical field gave her vast knowledge of all caviats, history, stories, clients, positions, and even candidates. Simply a fountain of wisdom for our company.
She likes spending time with her family, taking pictures (there are even some awards), reading fantasy books, loves hiking and monoskiing, and going outside in general having passion forevery green plant and animals. She already had a snake, a scorpion, a parrot, iguanas, a rat, and currently she has a dog, a fish, a son, and a partner :) Favourite colour – black! Food without mayonnaise - not allowed! She hates human stupidity and arrogance.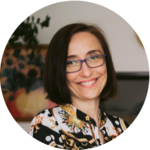 Andrea works for our company in Slovakia for 8 years. Regarding pharmaceutical industry, she has gained a lot of experience intareas such as sales or recruitment for original and generic companies.
Andrea is one of the most positive and most driven membres of our collective. Given that she is really empathic and loves being with and talking to people, it's clear that she is will find a dream job for many candidates, for which they are very thankful.
Andrea is keen on other people feeling comfortable while communicating with her so all her business interactions are built on mutual trust. She loathes laziness and her motto is: "If you cannot work with a smile, then do not work at all."
Kristian is one of our HR consultants. His job is to listen to clients' needs, stories and based on what he heard he searches perfect candidates for the available positions. Being a consultant requires a lot of empathy, patience, and eagerness to talk – all of the qualities Kristian possesses. The thing he likes most about his job is providing the best job opportunities for the candidates leading to mutual satisfaction.
According to his words Kristian gained his experience "everywhere". Besides studying very interesting program of Managers' psychology and sociology he does a lot of self-education and sefl-development. Psychology, HR, and personal communication will never stop fascinating him. If you fancy deep philosopical topics, Kristian is your man.
Outside his job Kristian likes cooking vegan food, spending time with his family, doing a lot of sports, and driving his japanese sports car with "blinking" headlights. His favourite color is orange but is has to be on a lamborghini car. He is not fond of plain talking and overly developed buereaucracy.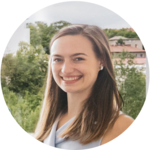 Klára, the newest and at the same time the youngest of our employees, works in Pharmonia as a part-time HR Consultant for doctors and nurses in Germany. She aims to find suitable candidates for positions of doctors and nurses in east Germany.
She gained most of her experience on marketing internship in business corporate and in international NGO, where she still holds the position of Sales Representative. She is currently studying Masaryk university field of International Relations combined with Economy.
She loves the diversity of tasks she does on her position. Not only is she in every-day contact with people, but she also creates adverts and searches for candidates. Thanks to that she can self-realise her communicative and creative skills. She cannot start her day without a cup of coffee. She rides horses, runs and reads books in her free time. Klára is too hard on herself sometimes.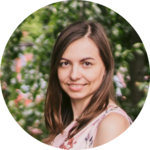 Jana is the contact person for our company. Being Executice Assistant she takes care of running our offices in Brno, Praha, and Bratislava so Pharmonia is one working like a charm.
She gained a lot of experience with administration in an event agency and a anti-virus company. Coworkers like her for hen unbelievable ability to keep calm in stressful situations and conversations. Plus her multi-tasking abilities are on very high level compared to regular corporate employees. Having wholesome idea tosupport the main accounting manager of Pharmonia she learned how to do company accounting by herself.
Jana likes the smell paper and enjoys the diverse challenges that await her every day at work. She also likes to be in touch with other people. Her hobbies are hiking, volleyball, and riding mountain bike. She hates flies, cockroaches and all kinds of insect in general. Her favorite color is yellow and her motto is "In the end everything is going to be fine".